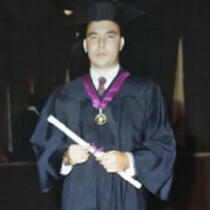 Ivan Rodriguez Gelfenstein
Orthodontist
Now retired, Ivan Rodriguez Gelfenstein spent nearly two decades as an orthodontist, primarily in San Juan de los Morros - Guarico, Maracay - Aragua, y Caracas - Venezuela. He began his career in 1991 as a practitioner of general dentistry in San Juan de los Morros and as a public dentist with IPASME, an institution of the Ministry of Education. Ivan Rodriguez Gelfenstein began to specialize in orthodontics in Mexico between 1994 and 1996.

Mr. Rodriguez Gelfenstein managed a number of concurrent appointments for the remainder of his career. He served eight years as an orthodontist at the Ciudad Tamanaco orthodontist clinic, the Undamo Clinic in Los Chaguaramos, and the La Oral Sis Clinic.

With a bachelor of general studies in dentistry from Universidad Central de Venezuela, Mr. Rodriguez Gelfenstein also earned a master of business heatlh administration from Universidad Autónoma de Tamaulipas, Mexico. Over the course of his career in dentistry he has engaged with professional organizations such as the Sociedad Venezolana de Ortodoncia. In his free time, Ivan Rodriguez Gelfenstein enjoys playing chess and attending live sporting events, particularly NBA basketball games.